2018-12-16
---
---
Benefits of
H
aldi Dood
h:
A Pinch of
G
ood
H
ealt
h
From curing cough and cold to relieving joint pain, drinking turmeric milk can help you in many ways
Turmeric is not just a quintessential spice in curries, but it has a plethora of health benefits too. Packed with anti-inflammatory properties; this generations-old-spice is a natural antiseptic and anti-bacterial agent, which is why it is excellent to have it with milk. What makes turmeric so special and beneficial to human health is the presence of a chemical compound known as curcumin. Turmeric is loaded with essential minerals, including magnesium, potassium and calcium. It is also an excellent source of fiber, vitamin B6 and zinc.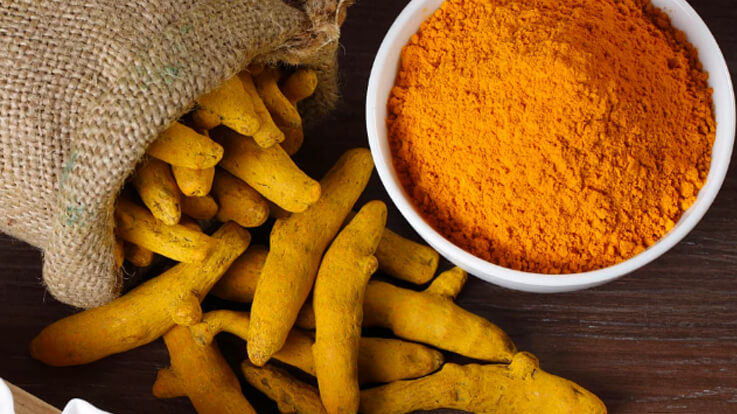 Let's have a look at the health benefits of the warm health drink
.
Curcumin, the main compound present in turmeric has excellent anti-inflammatory, antiseptic, antibacterial and antioxidant properties. Milk with turmeric is considered the best remedy for cold & cough due to its medicinal properties.
Good old turmeric milk is extremely important to eliminate the harmful toxins that you consume in this chemically-laden world. Turmeric milk is a natural liver detoxifier and blood purifier that boosts liver function. It supports the liver and cleanses the lymphatic system.
3.
Strengthens bones & treats arthritis
Turmeric milk is a great source of calcium hence promotes bone health. Turmeric and curcumin can help in reducing pain and stiffness occurring in arthritis. In case of osteoarthritis, curcumin can help with pain and also prevents loss of cartilage and bone tissue. People suffering from arthritis are advised to take turmeric milk on a daily basis.
The compounds present in the turmeric help your body in breaking down the fat cells, thus letting you lose weight quickly.
It prevents the accumulation of fat in the body and speeds up fat loss.
Yes, turmeric milk can also help you in losing weight. It also provides you great energy that helps you have a better workout session.
Warm turmeric milk produces tryptophan, an amino acid which induces a peaceful sleep. Serotonin and melatonin in milk, combined with turmeric's ability to reduce stress will relax your body and help you to fall asleep easier.
Drinking a warm glass of this concoction an hour before bed can help you get much better sleep.
Ø
Boil milk and water in 1:1 ratio.
Ø
Add a pinch of turmeric, nutmeg, black pepper and ginger powder and few strands of saffron.
Ø
Simmer till its reduces to half its quantity
Ø
Add jaggery or honey as per taste
An all-rounder herb – a piece of turmeric when crushed and consumed with milk can do wonders for the body and the mind.
If you have never tried turmeric milk, this blog should give you a few reasons to try it out. Regular consumption of this milk not only improves your health, but it also enhances your natural beauty by taking care of your skin at the same time.
---
Leave a Comment:
---